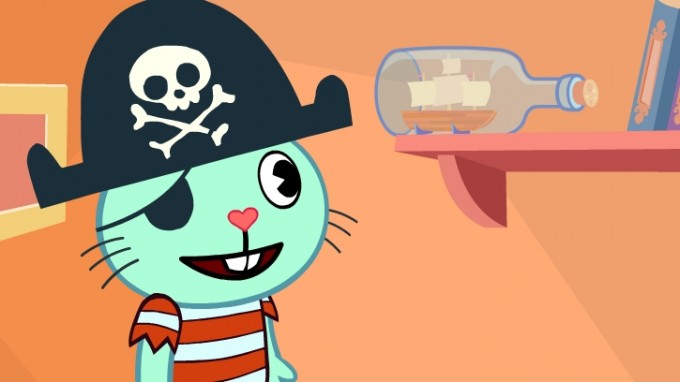 This is a glorious time to be a Happy Tree Friends fan. We released a new episode a few weeks ago, a new episode will be released soon, and today (when I type this) we finished writing yet ANOTHER episode. Things are very different from last year (2011), or as some people call it…The Dark Ages.  We released one episode last year…so sad.

Well let's not dwell on that. Let's take a look at the episode that is almost finished. I actually watched it today. It didn't have any music or sound effects added, but it looks great…I think. To be honest, I had a few to many drinks at lunch so I really wasn't paying attention. Maybe looking at some pictures will remind me.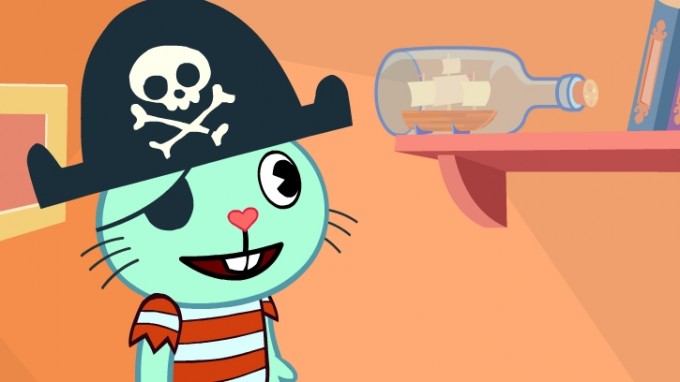 Russell is in it? Huh. I guess I must have had WAY too many at lunch. It looks like he's admiring his ship in a bottle. I wonder how he built that with his hook hand.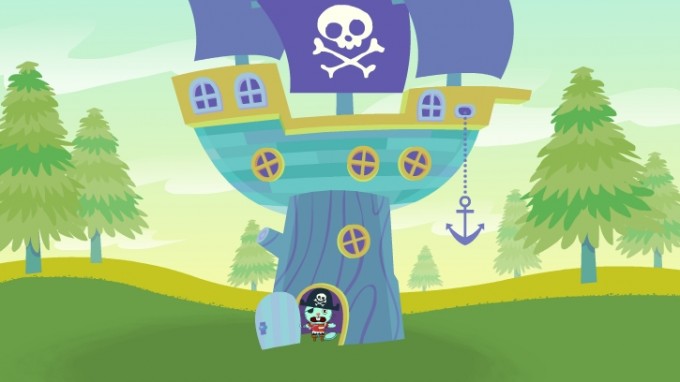 YES! That house is epic! How can I not remember this? Boat tree house is the best thing I've seen in a long time. I wonder if when it floods he can just sail away.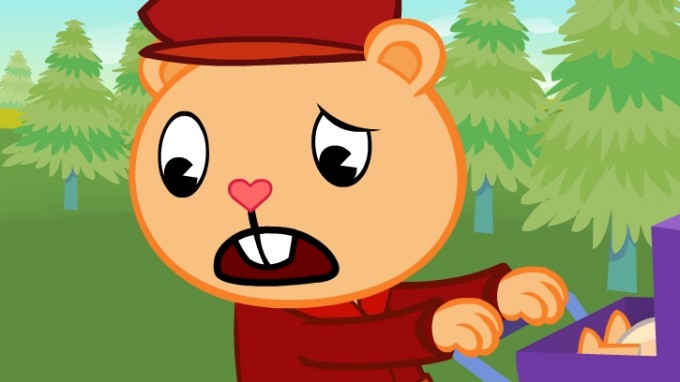 Uh oh, Pop looks nervous about something. I see some legs in the baby carriage, so Cub is fine…unless he's dead. I wonder what Pop is looking at?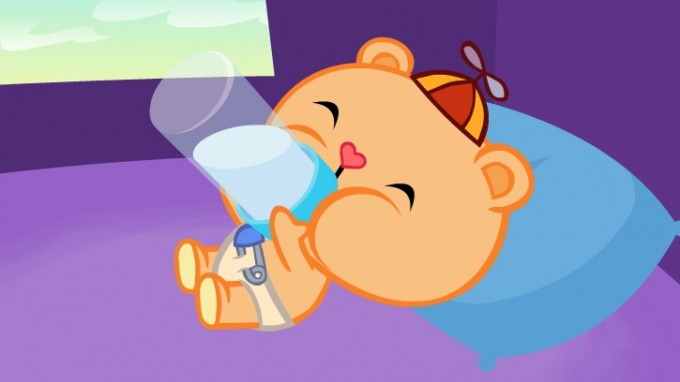 Phew! Cub is fine. I'm sure nothing will happen to him. Although, the way he's drinking from that bottle he's probably going to be gassy. He should take it easy.

Well that's it for this sneak peek. Now we play the waiting game…Ugh, I hate the waiting game, I'll just go play Black Ops 2.