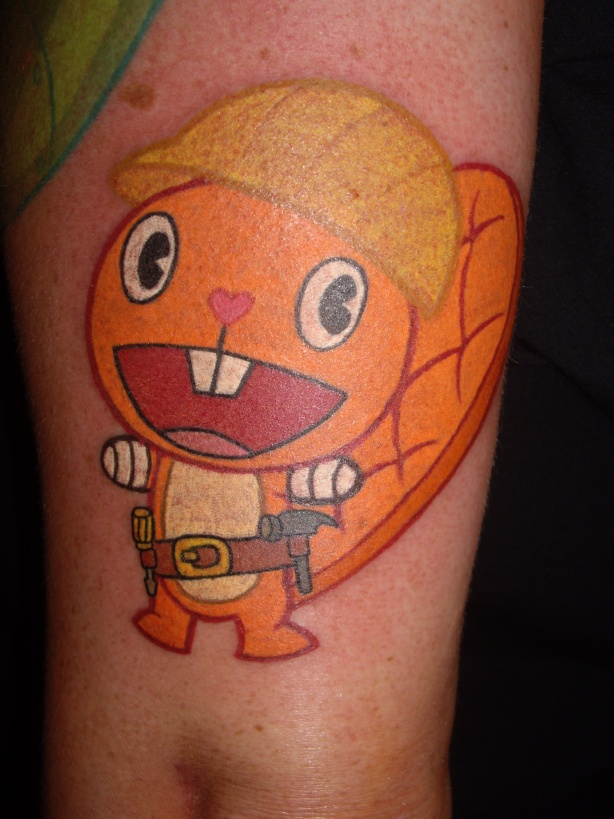 Ladies and gentleman, boys and girls...
It's been a long time since we've scoured the internet for your inky creations but lo and behold, it's that time again! It's amazing to see what sort of artwork you wonderful people have tattooed up and down your body, especially when it's Happy Tree Friends artwork! I've searched up and down the world wide web for the best new tattoos I could find, so lets get into it!
Unfortunately I couldn't find names to go along with every piece I found, but Dale Davenport's handiwork was not one of them! Here we have three beautifully done pieces of Nutty, Toothy and Handy! I would've thought these were drawn by Ken himself if I didn't know better! They're some amazing pieces of work.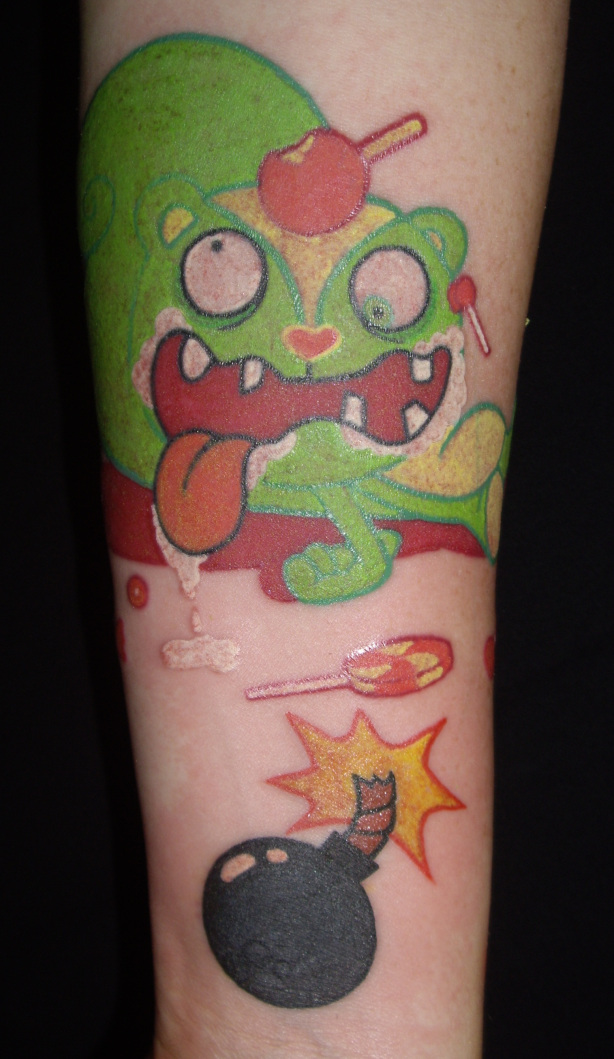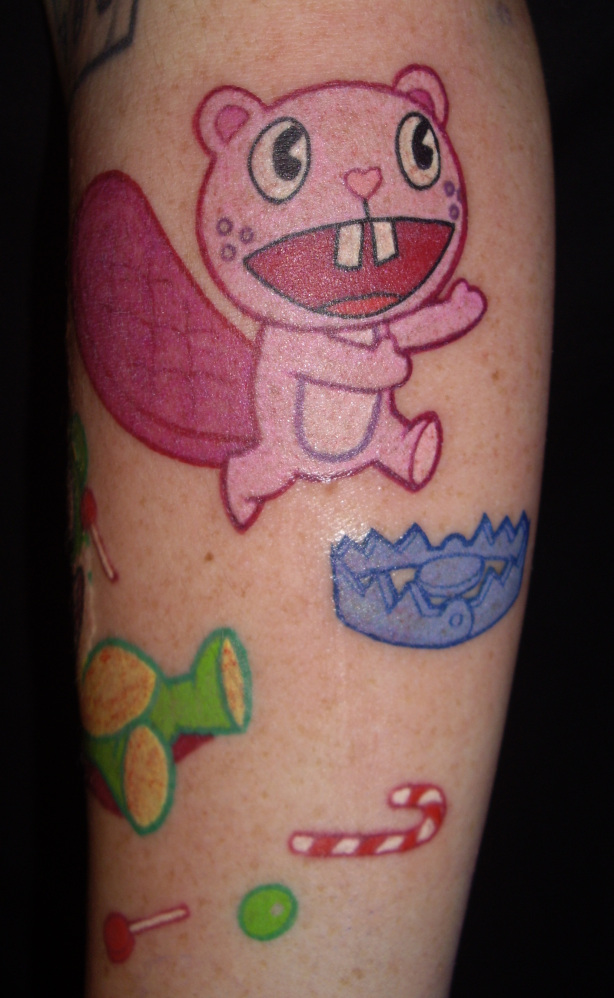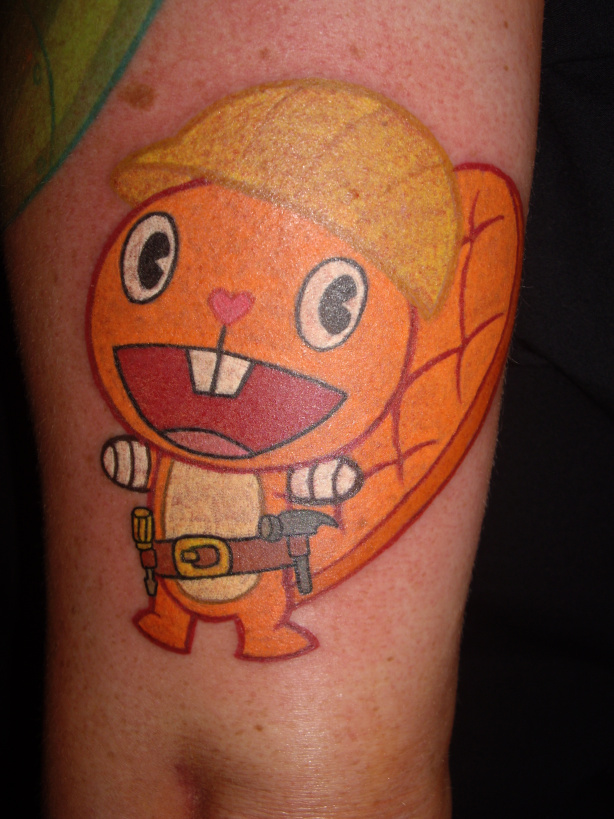 This person has to be NUTS to get a tattoo on their foot? Get it? Because it's of Nutty? No one? Well, the ink is superb even if that joke wasn't. I love it!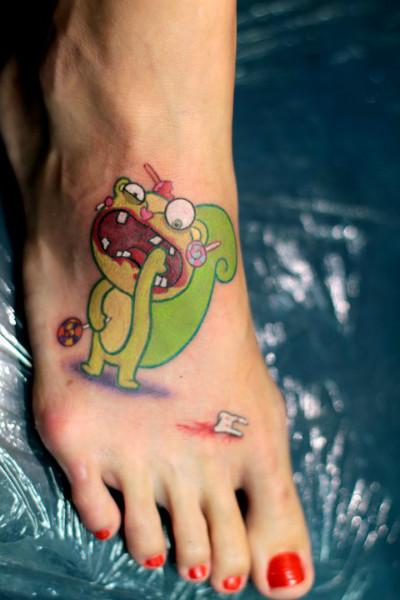 Up next is this wonderful calf piece. Nutty is getting disemboweled in his usual fashion, so it's practically like this guy is carrying the show with him wherever he goes!
I couldn't stop searching until I found some classic Flippy carnage! Thanks to Bodymod, I found some! Vivid colors and Cuddles having his face ripped off, what more could anyone ask for in a tattoo?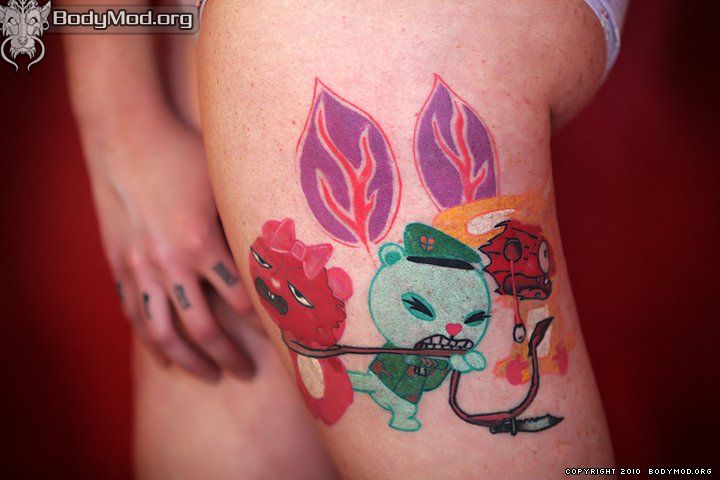 Do you have any HTF tattoos you want us to see? Post them in the comments and we might make another post of just ink from you lovlies!